Figaf DevOps Tool
SAP Integration should be delivered fast and of high quality. It will save your business many resources – both in time and money. Figaf DevOps Tool gives you an improved and automated workflow with faster delivery of integration. It furthermore tests that your integration will succeed and alerts you when failures are made on your system - so that it can quickly be fixed.
Figaf Testing Tool
Figaf Testing Tool gives you the ability to create test cases in only 5 minutes. The tool handles confidential testdata and it speeds up your delivery time of integration, automates your testing and reduces the numbers of errors in your productive system. By using the Figaf Testing Tool you'll save both time, money and the risk of failure of manual test processes.
Figaf Alerting Tool
It is important to monitor your vital SAP Integration systems to make you able to react fast on errors and minimize the impact on your business. When an error occur the impact on your business can be very comprehensive and costly. Figaf Alerting Tool monitors where the mistake occurs and alerts you so that the problem can be fixed quickly.
Figaf Migration Tool
Since SAP PI < 7.5 are not supported from end of 2020, it is important to get your system upgraded to SAP PI 7.5. The Figaf Migration Tool automates and speeds up this migration process. By using this tool you'll save lots of time on manual migrations and you'll minimize the risk of failure. It will thereby reduce the cost of the migration in more than one way.
Figaf Seeburger Migration Tool
Migration is important to keep your system up to date. When you perform migrations manually the risk of failure is much higher and so is the time spent. Figaf Seeburger Migration Tool simplify the migration projects and secures that all migrations are made the same way. This way your business are updated faster and at the same time of a lower cost.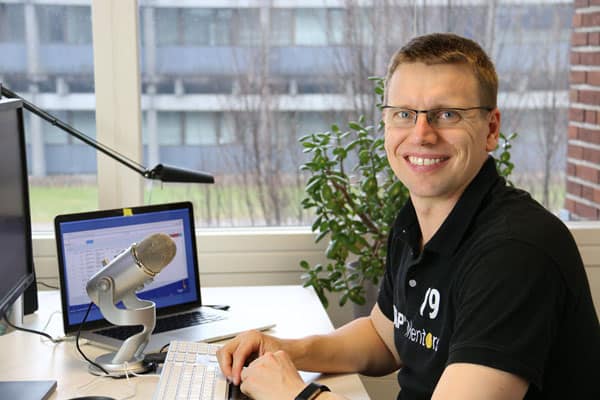 Figaf develops software for SAP Integration in order to optimize the business of our customers
Figaf develops software for SAP Integration that can help you:
Integration is important to all companies. It enables your business processes to work smoothly with automation. If the integration is not working it will impact the business processes.
The Figaf tools work on automation for your SAP Integration, so you can trust that your integration and business processes will continue to work.
Figaf DevOps Tool is the only tool you need for handling your SAP PI/PO, CPI, and API management. The tool supports all the cases.
Figaf wants to make a difference by developing softwares that can automate and make SAP Integration work smarter and with lower risk of failure. 
Based on many years of experience with SAP Integration in large companies and organizations, the founder of Figaf, Daniel Graversen, found out that parts of the processes can be done smarter. Therefore Figaf started to develop software to optimize the SAP Integration processes and systems.
Protection and optimization of your business
Your business relies on integration. If it is not working you have a problem that can expand deep into your business and cost you a lot of ressources. The Figaf tools are about making it smarter and easier for you to run your business – and of limited risk. You also get less dependent on one specific developer, since processes are automated, monitored and changes are tracked. This makes your business less vulnerable.
Increased developer productivity
Developers are the core of your integration. They are responsible for a large part of the cost of integration. Figaf helps you get the most out of their skills and ensure they can be engaged with development and not spend time on paperwork that can be automated.
'Figaf' is derived from the Danish name for giraffe (giraf). The giraffe has a good overview and is able to see the landscape from a different perspective than most other animals. In order to solve a problem it is often necessary to be able to look at the problem from a new angle, to find new opportunities and solutions.
With this in mind we run our business, and solve your problems.
Founder, SAP Integration Expert
Figaf was founded by SAP Mentor and SAP Integration expert, Daniel Graversen. He has been working with SAP Integration for 15+ years and possesses a wide experience with SAP XI/PI/PO/HCI/CPI and API Management development.
Daniel is the brain behind the products of Figaf. Throughout his wide experience with SAP integration he sees, where the current SAP solutions need some extra tools to work smarter.
Daniel is a SAP Mentor and community member of SAP Community Network (SCN). He has been working with all kinds of integration perspectives from proxies to integration solutions.
Daniel has helped many small and really large companies with optimizing their SAP integration. With a focus on making applications that makes it possible to simplify the integration and error handling they have been working with.
Beside developing new tools for SAP integration and helping companies, Daniel is also a speaker, SAP mentor, and blogger on the topics of SAP integration
Mette Ehlers works professionally as a board member focusing on growth, sales and internationalization. She is a member of the boards of AGWENDA Investment and Café Globen ApS and has worked in boards during the past 20 years. Previously in among other Danish Business Promotion (the organizations of Danish local Business CEOs), Attention Design Aps, Top Partners A/S, the Entrepreneur House of the Capital Region, Danhostel Roskilde, the Think Tank the Danish Atlantic Treaty Association, and the advisory boards of a number of IT-startups incl. in Sweden.
Mette has been a diplomat during 18 years, 15 of which she was head of export promotion with two postings on neighboring markets. 2010-14 she was head of trade and export promotion at the Danish Embassy in Stockholm and twice responsible for the Danish export promotion to the Nordic Region. The past five years, she has been a business CEO and Market Director at Mannaz, structuring key account management in a company advising on leadership, board practice and organizational change.
She holds two masters; in European integration and international relations from University of Copenhagen and University of Canterbury, and a board education from Niels Brock.
Mette Ehlers Mikkelsen is a member of VL-Danish Management Society, the Danish Board Association and Women in Boards. Privately, she is a member of the Travelers Club in Denmark, Nomad Mania and Travelers Century Club.
Karen Würtz is a member of the board, and she has been associated to Figaf for several years. She has helped within strategic communications and business development – hereunder preparing Figaf for establishing a board.
Karen is works strategic business development in several companies and businesses; hereunder lawyer, engineer and IT companies. She is experienced within board's work both as a board member and as a Chairman of the board.
Karen holds a background as an Adizes consultant – organizational and leadership development. She helps companies handle challenges proactively and to have a healthy growth. As a founder (or leader), you have to take many decisions to avoid being the bottleneck and to avoid bringing your company into founder's trap.
Karen also facilitates workshops and runs courses within development processes and communications. She is an expert into personal profiles – and how to create strong teams and healthy cultures within a company.
Karen holds a master's degree as an industrial designer. She brings a strong focus on the target group and its needs. She always brings this into the work she is doing which makes the product – and concept development and communication much more relevant and adaptive for the clients of the companies.
As a board member Karen contribute to realizing and implementing the potential of Figaf particularly with focus on strategic communications and business development.