Figaf DevOps Suite for SAP
Release Faster and Better SAP Integrations
Release Faster and Better SAP Integrations
Automate documentation, testing and tracking processes, giving you time to develop SAP integrations.
No credit card is required. 30 days free trial.

"The tool is really great to help facilitate, save money and especially save so many hours." – Anadardko Petroleum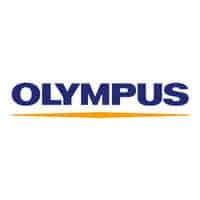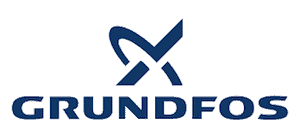 One tool to handle all of your SAP Integration processes
Figaf DevOps Suite is the state-of-the-art SAP Integration Automation Software designed to help you to develop, optimize and manage the whole SAP Integration process.
The fully integrated environment gives you the needed control and automates routine tasks. Beside the wins in productivity SAP Integration Automation also minimizes human errors, which translates to shorter development lifecycles and faster software releases.
With Figaf all your SAP PI/PO/CPI transports will be:
Documented – inclusive all your developed objects
Linked to a business reason (service request) so you know what has been changed and why
Tested and validated in the QA system with same test cases to make sure everything works as expected
Configured in one place, so developers do not need access to configure production system
Linked with the incident system so you can get information about what is wrong with your system faster
Figaf replaces SAP's own change management and documentation platform that heavily relies on manual tasks and complicates processes.  Save time and resources with Figaf and enjoy it's benefits!
Try DevOps Suite
Sign up for your free trial here. No credit card required.
Discover Figaf DevOps Suite Features
What are our clients saying about Figaf?
Frequently asked questions
Looking for answers? Check out the frequently asked questions below:
Start Your Free Trial Now
Sign up for your free trial here. No credit card required.
Join Olympus, Grundfos and others who are doing more with SAP.
"We saved a lot of time on our first upgrade project. It is user-friendly, which made it popular amongst our developers."
Start Your Free Trial Now
Sign up for your free trial here. No credit card required.
SAP Integration is a hot topic in the SAP world because you need good integrations to run your enterprise. On top of this, the integration need is growing, and it has become more complex.
Even if the integration development has become easier, then there has not been a significant improvement in the governance process. SAP Customers would typically follow some framework like SOX or ITIL to ensure they have the proper documentation and separation of duties.
I have worked with a lot of SAP customers, and I have been frustrated with the process of documentation. Most did not capture enough data, while others captured useless information that the developers should ensure was updated. Also, there was no proper way of testing the integration, so it never performed well. 
Most SAP Integration Teams have two challenges:
Too many integrations to the current team of developers

Needing to ensure their deployment procedures are followed
That is why we build Figaf DevOps Suite. It focuses on the integration can be delivered better to make life easier for integration developers.
In the last six years, I'm happy to report that we have built a tool that has enabled developers in more than 20 companies to focus more on the integrations instead of on tasks that should be automated.
  Daniel Graversen, CEO & Founder of Figaf
Start Your Free Trial Now
Sign up for your free trial here. No credit card required.
Whitepaper: How to Deliver SAP Integration Fast and in High Quality
Contact us to hear how we can help your business