Learn why major companies decided to use Figaf SAP Integration Automation
Two main groups of customers
We have two main groups of customers for our software – SAP customers and service integrators.
SAP customers
Many larger companies, organizations and the public sector have their own IT departments handling SAP Integration. They buy our software directly from us and if needed they get support from our consultants.
Read more
Service integrators
Service integrators such as larger IT consultancies offer our software as a part of their solutions to their customers; companies, organizations and the public sector. They have our software as a part of their portfolio.
Read more
Case
AkzoNobel is a Dutch multinational company that creates paints and performance coatings for industry and consumers in more than 80 countries worldwide. It employs over 32,000 people and generates a revenue of 8.5 billion euros.
At AkzoNobel, testing middleware is a huge task. Over the last couple of years, the team implemented countless interfaces. The company uses SAP PI mainly for application to application on the system.
Pieter Atling was responsible for testing at Akzo Nobel and tested Figaf along with other tools. This led to a clear decision for Figaf also because of its ease of use.
Results
Resolved the bottleneck of testing
Implemented a easy to use testing tool for the team
Reduced the amount of manual work that has to be conducted
Improved the quality of the System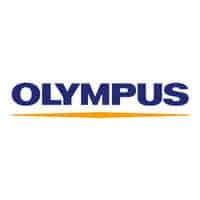 Case
Olympus Europa is the headquarters for Europe, the Middle East, and Africa (EMEA) of the Japanese Olympus Corporation. The global leader in optical and digital precision technology employs 6,750 people in Hamburg, Germany. Olympus Europe and its 31 subsidiaries in the EMEA region sell state-of-the-art medical systems, digital cameras, and scientific solutions for around € 1.7 billion per year.
Handling multiple stages within an integration architecture is a challenging task also for Mark Lehmann who is a Senior Enterprise Application Integration Consultant at Olympus. He says he has rarely seen a company that has achieved a unified setup within development-, test- and production environment. However, in his view, this is an ideal state or even "the paradise," as he says. He recognized the potential of Figaf for SAP Integration and implemented the Figaf DevOps tool. The first "real world" run they conducted after the implementation was a major go live with 57 transports which was a success. 
Read the details on Marks Blogpost on the SAP Blog.
Results


Increased speed and a significant smoother go-life
Less manual re-work thanks to automation
No need to re-configure iFlows in productive environment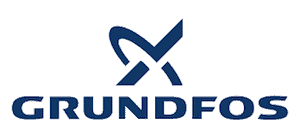 Case

Grundfos is the largest pump manufacturer in the world. The Danish company has nearly 20'000 employees and is present in most countries around the globe.
With a production of more than 16 million pumps, electric motors and pump controls and systems they generate a yearly revenue of 3 billion euros.
Grundfos wanted a testing tool that is easy to use and also capable of testing complex cases.
Results
A faster upgrade process
Introduction of a simple accessible testing tool for the team
Flexibility to create advanced tests cases for tricky tasks
The mid-size oil and gas producer Anadarko Petroleum from Texas generated around 13 billion USD in revenue from hydrocarbon exploration with 5000 employees. Mark and his team were in charge of upgrades to the SAP PI/PO system. The challenge they faced was a large number of tests they had to conduct during the updating process. Mark's mission was to simplify upgrades to the SAP PI/PO system and shorten the update cycles. He and his team decided for Figaf DevOps Tool after comparing it with other testing options on the market.
Results
Introduction of a test automation tool that is easy to use, and people can start using after an hour of initial training.
Running a large number of automated test cycles with no waiting time
Shortened upgrade cycles from 2-3 years to a 6-month cycle
Contact us to hear how we can help your business