Figaf DevOps Tool
SAP Integration should be delivered fast and of high quality. It will save your business many resources – both in time and money. Figaf DevOps Tool gives you an improved and automated workflow with faster delivery of integration. It furthermore tests that your integration will succeed and alerts you when failures are made on your system - so that it can quickly be fixed.
Figaf Testing Tool
Figaf Testing Tool gives you the ability to create test cases in only 5 minutes. The tool handles confidential testdata and it speeds up your delivery time of integration, automates your testing and reduces the numbers of errors in your productive system. By using the Figaf Testing Tool you'll save both time, money and the risk of failure of manual test processes.
Figaf Alerting Tool
It is important to monitor your vital SAP Integration systems to make you able to react fast on errors and minimize the impact on your business. When an error occur the impact on your business can be very comprehensive and costly. Figaf Alerting Tool monitors where the mistake occurs and alerts you so that the problem can be fixed quickly.
Figaf Migration Tool
Since SAP PI < 7.5 are not supported from end of 2020, it is important to get your system upgraded to SAP PI 7.5. The Figaf Migration Tool automates and speeds up this migration process. By using this tool you'll save lots of time on manual migrations and you'll minimize the risk of failure. It will thereby reduce the cost of the migration in more than one way.
Figaf Seeburger Migration Tool
Migration is important to keep your system up to date. When you perform migrations manually the risk of failure is much higher and so is the time spent. Figaf Seeburger Migration Tool simplify the migration projects and secures that all migrations are made the same way. This way your business are updated faster and at the same time of a lower cost.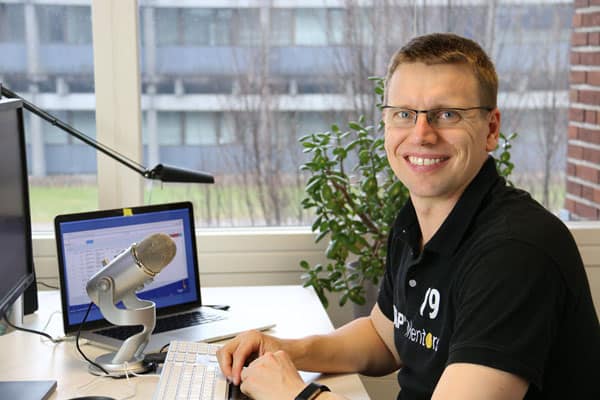 Figaf Seeburger Migration Tool
The structure of Seeburger XML messages is different from the format supported by SAP's new B2B Add-on. This means that you will need to perform a migration on each message mapping. The Figaf Seeburger Migration Tool helps you perform the upgrade automatically and with just a few clicks. You get consistent migrated mappings, that enables you to save a lot of time on the migration.
Figaf Seeburger Migration Tool supports all formats of SAP B2B Add-on in the conversion.
Testing is also a huge part of the migration. We recommend that you bundle the purchase with the Figaf Testing Tool to make sure you are able to test that the mappings still work. You may also need the Figaf Migration Tool. It will help your full migration process.
Signup to get first 10 mappings free, so you can see the power
Here you find an introduction to Figaf Seeburger Migration Tool. 
Contact us to hear how we can help your business
Your SAP PI/CPI important and you need to protect it to ensure your business processes are run successfully.
The software from Figaf helps you minimize the dependencies on individual developers by automising manual processes. The software furthermore helps you minimize risk of failure on your system.
"By working in many large organizations I have met many challenges in regards to SAP Integration. Based on my experience, the software of Figaf has been developed. The software helps to make the processes run more smooth, minimize risks and save costs for the companies."

Daniel Graversen
SAP integration expert & founder of Figaf
Anardarko Petroleum
"The tool it selves is very speedy to use. There is no waiting anymore. The tool is really great to help facilitate, save money and especially save so many hours. The figaf tool is the most holistic approach, and easy to get everything set up, I don´t see anyone else so far on the market"

Read more »
AkzoNobel
"We have aprox. 500 interfaces that are running over these systems. So AkzoNobel really needs something that is able to do automated tests, to improve the overall quality of the system and to reduce the amount of work that has to be done by the users."

Read more »
If you need our assistance, our consultants are ready to help you. We can assist you on the Figaf software but also on other issues in regards to SAP integration. Our consultants are all specialised in working with SAP integration processes.

When we help companies with their SAP integration, we are aware that every organisation has their own set up and we always focus on meeting your specific demands.
"With Figaf DevOps Tool there is a very fast learning curve, and if another person takes over, you have people quickly getting familiar with this tool. There is no science, which is also why we choose it."
"With the IRT tool, we make sure, that the deployment process between the test system and the quality assurance system has been done correctly. This ensures, that we do not forget any objects."
"Figaf DevOps Tool is the only software that allows you to automate the delivery of your SAP Integration. By using this software your developers can focus on what they are best at, development."
Two main groups of customers
We have two main groups of customers for our software – SAP customers and service integrators.
SAP customers
Many larger companies, organizations and the public sector have their own IT departments handling SAP Integration. They buy our software directly from us and if needed they get support from our consultants.
Read more
Service integrators
Service integrators such as larger IT consultancies offer our software as a part of their solutions to their customers; companies, organizations and the public sector. They have our software as a part of their portfolio.
Read more
optimize your SAP Integration processes and business. Our software automates manual processes, saves you lots of time and minimize the risk of failure on your system.
We are always ready to help you.