Figaf DevOps Tool
SAP Integration should be delivered fast and of high quality. It will save your business many resources – both in time and money. Figaf DevOps Tool gives you an improved and automated workflow with faster delivery of integration. It furthermore tests that your integration will succeed and alerts you when failures are made on your system - so that it can quickly be fixed.
Figaf Testing Tool
Figaf Testing Tool gives you the ability to create test cases in only 5 minutes. The tool handles confidential testdata and it speeds up your delivery time of integration, automates your testing and reduces the numbers of errors in your productive system. By using the Figaf Testing Tool you'll save both time, money and the risk of failure of manual test processes.
Figaf Alerting Tool
It is important to monitor your vital SAP Integration systems to make you able to react fast on errors and minimize the impact on your business. When an error occur the impact on your business can be very comprehensive and costly. Figaf Alerting Tool monitors where the mistake occurs and alerts you so that the problem can be fixed quickly.
Figaf Migration Tool
Since SAP PI < 7.5 are not supported from end of 2020, it is important to get your system upgraded to SAP PI 7.5. The Figaf Migration Tool automates and speeds up this migration process. By using this tool you'll save lots of time on manual migrations and you'll minimize the risk of failure. It will thereby reduce the cost of the migration in more than one way.
Figaf Seeburger Migration Tool
Migration is important to keep your system up to date. When you perform migrations manually the risk of failure is much higher and so is the time spent. Figaf Seeburger Migration Tool simplify the migration projects and secures that all migrations are made the same way. This way your business are updated faster and at the same time of a lower cost.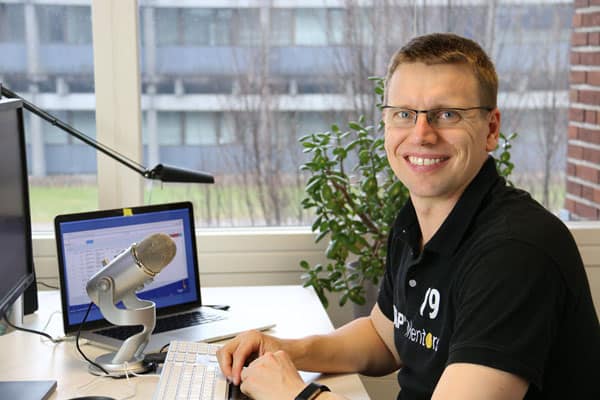 The main goal with this course is to allow you to understand how you can create flows more efficient. After taking the course you will have a better idea of the basics of building good integration.
The content is as follows:
Learning SAP PI/PO (Process Integration/Process Orchestration) is something that many people want. That is why we created an SAP PI/PO training course. The course will help learners get started with, and gain mastery of SAP integration tools. Developing scenarios will become easier than ever.
As a participant in this intensive SAP PI training course, you will learn how to develop scenarios on the single-stack system, in a relatively short period of time. The course consists of 8 hours of video material, which will offer step-by-step guidance and clear explanations.
This SAP PI course will guide you through all the basic steps, so you will be able to understand all the components used. During the SAP e-learning process, you will receive:
Understanding message mappings is key to great integrations. This course lets you know how to make good mappings.
This course take you one step deeper to understand how the mapping context works. Context is one of the most complicated concepts in a SAP PI/PRO message mapping. This traning will enable you to go thru this phase a lot faster to your mappings will work much simpler.
The course covers the following points:
"I have to tell you, we spent hours looking for a PI course that explains PI in a very simple and easy way to understand. Yours was incredibly done, I must say. I went through many documentations and videos on/outside of SAP sites but none compared to yours."
"If you are looking for best way to learn SAP PI/PO, then you are in the right place since the author is the leading worldwide representative. He shared his know-how in specialized video session – so no boring books to read."
"I found this course extremely helpful and I'm trying to do all the exercise exactly as you show in the videos."
"I liked your course. I bought the course before my new job as an integration consultant. I went the material through as an appetizer. When I started to use SAP PO in real life and I had an overview of basic functionalities and how to navigate and the learning curve was faster. It also helped me to get an SAP PO certification."
"The SAP PI course helped me to quickly hear about the main aspects of integration and go into the practical work asap. Working in the aviation industry, requires me to reach very high standards in terms of work quality. PI course is the starting point to get into the topic of SAP integration – offering great value for its price."
"The videos contain opinions about what is good or not so good and practical experiences, it was not only sales speech."
SAP has released the B2B Add-on for EDI handling. This is a tool to enable customers to use native SAP PI functionality to perform the B2B connection. Understanding this tool is critical for any Seeburger Migration projects.
The training enables covers the following:
Before working on any SAP PI/PO integrations, you must know how to use SAP adapters; therefore, we have a created an online SAP adapter training course to help you understand the functions of IDoc, RFC/BAPI and Proxy adapters.
The SAP adapter course covers the following scenarios:
SAP PO and BPMN are important SAP tools. This SAP PO/BPMN course is available online. Once you decide to enroll, you will have unlimited access to the entire learning material.
The SAP PO/BPMN course will show you how to use process tools, and how to create modules that can be executed.
The course contains screen captures that will show you:
Figaf offers a full 30-day money-back-guarantee on all online courses
Here is how it works
Purchase a membership in our training program today and then you can spend up to the next 30 days on going through all the training material in our private membership site.
If you are unhappy for any reason at all… just contact us within your first 30 (thirty) days of membership and tell us you aren't happy and you'll like a refund. Then we'll cancel your membership and refund every single penny of your purchase price.
We normally process refund requests within 2 business days. Business days are Monday to Friday.
Once your refund is processed, your access to the private membership site and all related benefits and/or privileges will be immediately cancelled.
Here is how to request a refund:
Send a request on our contact form with the title 'refund' 
Contact us to hear how we can help your business
We hold a wide range of webinars. This is to:
Introduce our software and how to use them
Inform about release of new functions
Inform about changes regarding SAP integration
Sign up to our newsletter and follow us on LinkedIn to stay informed
Our newsletter will keep you updated on news regarding SAP Integration, new features and releases of our software, upcoming webinars etc.
We hold a wide range of webinars. This is to:
Introduce our software and how to use them
Inform about release of new functions
Inform about changes regarding SAP integration
Sign up to our newsletter and follow us on LinkedIn to stay informed
Our newsletter will keep you updated on news regarding SAP Integration, new features and releases of our software, upcoming webinars etc.
Enterprise Integration is challenging and the field is moving so fast that nobody is able to follow what is going on. 
We focus on the SAP Integration platforms from SAP PI/PO, SAP Cloud Integration, API Management, Gateway and Cloud Platform. There are also a lot of tools and we help you understand the relevance of the different tools.
We furthermore cover the other techniques going on, to make sure that your Enterprise works.
"By working in many large organizations I have met many challenges in regards to SAP Integration. Based on my experience, the software of Figaf has been developed. The software helps to make the processes run more smooth, minimize risks and save costs for the companies."

Daniel Graversen
SAP integration expert & founder of Figaf
Anardarko Petroleum
"The tool it selves is very speedy to use. There is no waiting anymore. The tool is really great to help facilitate, save money and especially save so many hours. The figaf tool is the most holistic approach, and easy to get everything set up, I don´t see anyone else so far on the market"

Read more »
AkzoNobel
"We have aprox. 500 interfaces that are running over these systems. So AkzoNobel really needs something that is able to do automated tests, to improve the overall quality of the system and to reduce the amount of work that has to be done by the users."

Read more »
Two main groups of customers
We have two main groups of customers for our software – SAP customers and service integrators.
SAP customers
Many larger companies, organizations and the public sector have their own IT departments handling SAP Integration. They buy our software directly from us and if needed they get support from our consultants.
Read more
Service integrators
Service integrators such as larger IT consultancies offer our software as a part of their solutions to their customers; companies, organizations and the public sector. They have our software as a part of their portfolio.
Read more
optimize your SAP Integration processes and business. Our software automates manual processes, saves you lots of time and minimize the risk of failure on your system.
We are always ready to help you.