Figaf DevOps Tool
SAP Integration should be delivered fast and of high quality. It will save your business many resources – both in time and money. Figaf DevOps Tool gives you an improved and automated workflow with faster delivery of integration. It furthermore tests that your integration will succeed and alerts you when failures are made on your system - so that it can quickly be fixed.
Figaf Testing Tool
Figaf Testing Tool gives you the ability to create test cases in only 5 minutes. The tool handles confidential testdata and it speeds up your delivery time of integration, automates your testing and reduces the numbers of errors in your productive system. By using the Figaf Testing Tool you'll save both time, money and the risk of failure of manual test processes.
Figaf Alerting Tool
It is important to monitor your vital SAP Integration systems to make you able to react fast on errors and minimize the impact on your business. When an error occur the impact on your business can be very comprehensive and costly. Figaf Alerting Tool monitors where the mistake occurs and alerts you so that the problem can be fixed quickly.
Figaf Migration Tool
Since SAP PI < 7.5 are not supported from end of 2020, it is important to get your system upgraded to SAP PI 7.5. The Figaf Migration Tool automates and speeds up this migration process. By using this tool you'll save lots of time on manual migrations and you'll minimize the risk of failure. It will thereby reduce the cost of the migration in more than one way.
Figaf Seeburger Migration Tool
Migration is important to keep your system up to date. When you perform migrations manually the risk of failure is much higher and so is the time spent. Figaf Seeburger Migration Tool simplify the migration projects and secures that all migrations are made the same way. This way your business are updated faster and at the same time of a lower cost.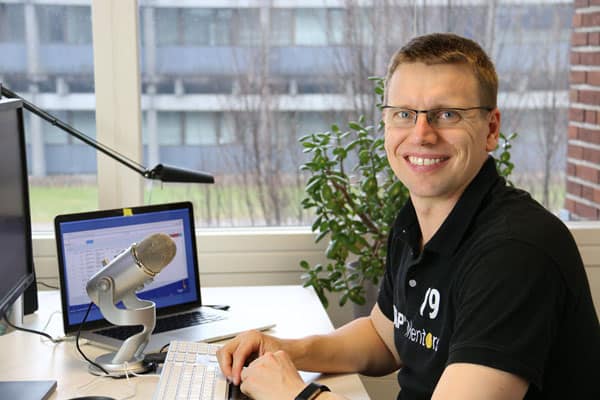 Extended list of features
On this site you will find explanations on the most important features of the Figaf DevOps Tool.
CPI Monitoring status of your instance
For CPI can transport individual iflows across your landscape
For PI handle CTS+ Transports and add them to a ticket, so you know what is transported in the process
Configuration of PI channels across the landscape, so developers do need access to the production system.
Control all configurations of iflows and PI channels in the landscape so once an object is transported the correct values will be used
Have an integrated tool that enables you to monitor the full interface development lifecycle
Test all the interfaces that are affected by a change in a message mapping or a user-defined function(UDF)
Validate transports to ensure that everything works, after transport have been imported
Speed up your change management procedures
Test coverage of SAP PI. We have added an option to support your SAP API management fully lifecycle
Track all development and changes in your landscape
Easily view all the differences between all object like message mappings or communication channels
Automatic documentation of changes, so you always know what is being changed
Logging the development changes on your system together with your Service Request, Tickets or Request For Change, so you get precise information and audit trail of changes on the system
Document the test performed in an Excel format that shows what is tested
Make documents that show the precise change history of all changes to an interface. No more out of data Word Documents without change history
SAP PI/PO Used message mapping
Features full API to give you access to run all requests
Webhooks to trigger information to send information to your ticket system
SAP has released the PIT tool to make a test on SAP PI/PO. You will be able to reuse your IRT test cases in the PIT tool
Use Figaf IRT to check out which message mappings you have test cases that cover
An automated approach to collect test data from the production system, so you can create all tests cases for your system
Support SAP PI/PO 7.31 – 7.5, Cloud Integration
Able to run without installation on the SAP PI/PO system using standard logging from SAP
For improved performance, testing options, a module can be installed that will make the testing faster and support more patterns
Testing all modules, routing, and mappings for all of your messages
Test both new development, upgrades and migration with one system
Comparing with the most used integration formats. XML, JSON, EDIFACT,X12,Text and Binar
Visual comparison of documents to easily find the changes between documents
Support document comparison of up to 100Mb
Dataanymization for XML messages so you can test with even the most sensitive data
Integration with your existing test scripts on increase testing of the interfaces
Contact us to hear how we can help your business
Easy installation running on any PC with a native database
Run on Oracle, MSSQL, DB2, and the free PostgreSQL
Scale to be able to run in clusters for the most requiring test and comparisons
No installation required on the SAP PI system, to allow easy start
Simple start page that allow access to all your SAP Integration systems
Log Standard SAP PI/PO alerts so you know what has happened on your system
Setup custom filters for SAP CPI logging so you can log messages with error or message with specific receiver/sender information
Setup rules for each alert type to understand
Automate processing of alerts, so you can inform the business if master data is wrong for a Purchase Order, without involving the SAP 
ntegration in the process
Easy access to payloads from failed CPI messages, so you don't have to spend a lot of time to find the relevant information
"By working in many large organizations I have met many challenges in regards to SAP Integration. Based on my experience, the software of Figaf has been developed. The software helps to make the processes run more smooth, minimize risks and save costs for the companies."

Daniel Graversen
SAP integration expert & founder of Figaf
Anardarko Petroleum
"The tool it selves is very speedy to use. There is no waiting anymore. The tool is really great to help facilitate, save money and especially save so many hours. The figaf tool is the most holistic approach, and easy to get everything set up, I don´t see anyone else so far on the market"

Read more »
AkzoNobel
"We have aprox. 500 interfaces that are running over these systems. So AkzoNobel really needs something that is able to do automated tests, to improve the overall quality of the system and to reduce the amount of work that has to be done by the users."

Read more »
"With Figaf DevOps Tool there is a very fast learning curve, and if another person takes over, you have people quickly getting familiar with this tool. There is no science, which is also why we choose it."
"With the IRT tool, we make sure, that the deployment process between the test system and the quality assurance system has been done correctly. This ensures, that we do not forget any objects."
optimize your SAP Integration processes and business. Our software automates manual processes, saves you lots of time and minimize the risk of failure on your system.
We are always ready to help you.